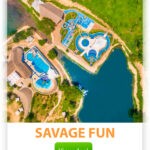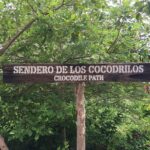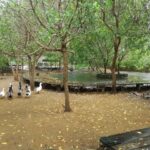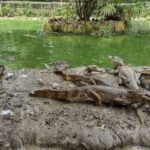 Savage Fun
From: $COP327,750
Via Bayunca-Pontezuela: Vivarium del Caribe: Awaken the wild – Takurika Water Park
Description

The savage fun tour
If you want to know the best side of Colombia's species, you are viewing the perfect tour for you. The Savage fun tour takes you to the Caribbean "Vivarium" a place that is full of animal life and beautiful ecosystems.
There isn't a better place to go on an unforgettable ecotourism trip, and know the unique animals from Cartagena. You will learn the whole history of the evolution process of this place.
You can see fossils of extinct animals, an immense variety of reptiles, and many things more. Here you will see everything that represents Cartagena to the world when it comes to natural life.
Would you like to feed a crocodile? Or how about taking a picture with a snake? You will get in touch in savage nature on a trip that is unique and stunning. After that we will take you to the Takurika's water park, where you'll keep up having fun.
The park counts with incredible attractions that will mark you for your whole life. You can enjoy the pools, lakes, and extreme toboggans! This is an experience that you won't forget, some of those trips that you have once in your life.
What does Savage Fun Bronze includes:
Accompaniment staff of Caribbean Eco Tours.

?‍♂️

Implementation of biosafety protocol (use of masks, antibacterial, among others) ?

Ground transfer by air-conditioned bus: one way to the vivarum and back to Cartagena. ?

Entrance to the Vivarium of the Caribbean: Wake up the Wild. ?️

Entrance to the Takurika Water Park. ?

Lunch (Mixed barbecue, typical lunch of the park: protein with coock rice, patacón and salad, or simple barbecue)

?

Access to the pool and other facilities of the Takurika park. ?

Passport to attractions.

?️
We Recommend:
Follow the suggestions given by the staff to avoid inconveniences
IMPORTANT:
Immigration form must be filled out to leave Colombia, also the covid-19 test.
WHAT IS NOT INCLUDED IN SAVAGE FUN BRONZE? ❌
Transportation to the meeting point, (in case you are not staying at the house organized by Caribbean Eco Tours). 

Any extra expense that is not stipulated in the plan, (drinks or extra food or outside the established menu, purchase of souvenirs or any other product that is not offered in this plan, among others).